Welcome to my personal web page
---
Recruiting PhD students
I am currently recruiting PhD students to work on topics such as social and cognitive robotics, reinforcement learning, interactive machine learning, explainability, and multi-agent systems. If you are interested or would like to discuss further details, please get in touch.
---
Contact Info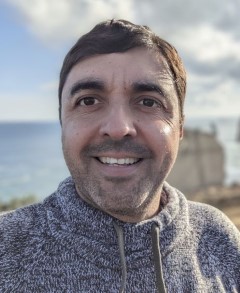 Address
UNSW Sydney, Australia
School of Computer Science and Engineering
Kensington Campus
Ainsworth Building (J17)
Room 510J
Phone:
+61 2 9348 0597
Email:
f.cruz [at] unsw.edu.au
---
Research Interests
Artificial Intelligence, Artificial Neural Networks, Machine Learning, Cognitive and Developmental Robotic, Bioinspired Models, Explainable Artificial Intelligence.
Reinforcement Learning, Contextual Affordances, Dynamic Models, Grey Box Neural Models.
Interactive Reinforcement Learning, Explainable Reinforcement Learning, Human-Robot Interaction, Multimodal Integration.
---
You can find here ...
Short Curriculum Vitae
Publications
Projects
Events
Awards and More